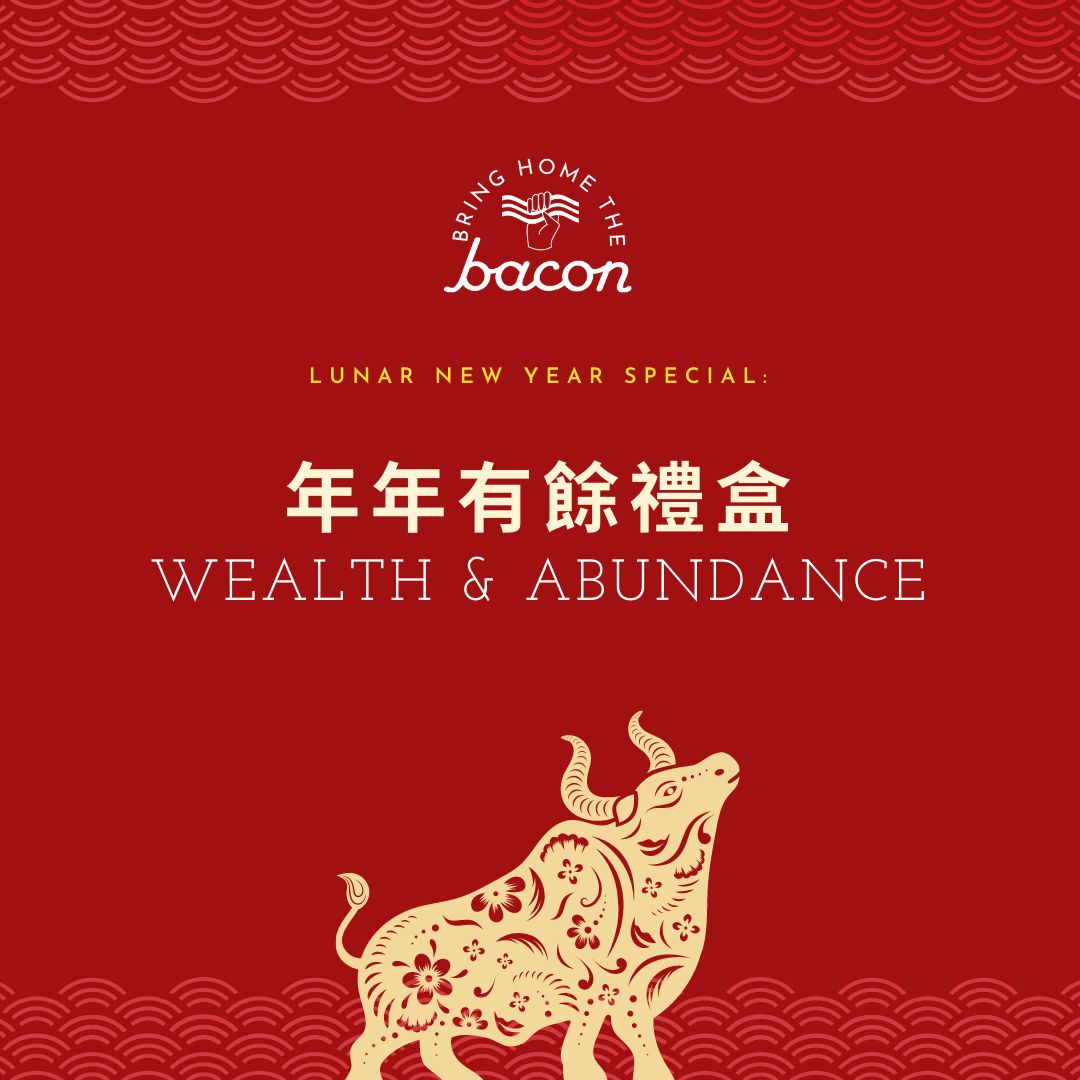 Bring Home The Bacon Launches Special Meat Boxes to Ring in The Year of The Ox
January 28, 2021, Vancouver, BC — Lunar New Year is a time for families to get together and celebrate. Bring Home The Bacon, an online meat delivery company in Vancouver, is pleased to offer two special meat boxes to ring in the Year of the Ox. The products in each box are carefully selected for their symbolic meaning in Chinese culture such as abundance, happiness and advancement — perfect as a new year wish for the family or a gift to others.
A female-founded small business, Bring Home The Bacon offers chef-curated, restaurant quality meat and seafood delivered conveniently and directly to the customers at 15% less than comparable online retailers and gourmet grocery stores. Its products range from your everyday organic, hormone-free chicken, to pork and wild seafood, to the connoisseur favourites of duck confit, rack of lamb, and wagyu beef.
Named Fortune & Prosperity, and Wealth & Abundance, the two meat boxes feature products including Sablefish Steaks, where fish symbolizes wealth and abundance; Whole Chicken, a symbol for togetherness and wholesomeness; and White Prawns, of which the Cantonese name resembles laughter. Since it's the Year of the Ox, customers will also find Striploin or Wagyu Ribeye in the boxes. And to round up the carefully curated menu, Bring Home The Bacon is pleased to partner with Gary's Patisserie, another local small business, to include its Red Velvet Cake in-a-Jar in each box. Cakes symbolize reaching new heights, whether someone is advancing in school, at work, or in life.
Continue reading "Bring Home The Bacon Launches Lunar New Year Meat Boxes" →